Upcoming Shows
From UNF's prestigious jazz studies program, jingles singer, character voice actor, back-up vocalist for Lynyrd Skynyrd, to winning songwriter for "Charlotte" and the Jacksonville Symphony Body & Soul-The Art of Healing, Debbie Bailey Rider has enjoyed a varied musical career. After performing with some of the area's best musicians, she has now formed a 7-piece band, Get Closer! A Tribute to Linda Ronstadt that creates the unmistakable rock and country Ronstadt sound, including Blue Bayou, Tracks of My Tears, You're No Good, Desperado, and Love Is A Rose.
VIP $30 VIP Box Seat $30 House $25 Balcony $23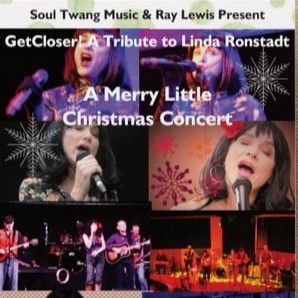 Get Closer! A Tribute to Linda Ronstadt returns to Mudville Music Room Friday, December 10, 2021 with a concert sure to lift your spirits and get you in the mood for the Holidays! Limited seating so get your tickets now!
Debbie Rider as Linda Ronstadt and her 7-piece band Get Closer! kick off your Holidays with a variety of Linda Ronstadt hits PLUS five songs from Linda Ronstadt's Christmas Album "A Merry Little Christmas". The band has been augmented with guest artists to serenade you with sweet Christmas songs. A catwalk has been added to the stage at Mudville and VIP seating around it (only 16 VIP seats so hurry and get yours now)! VIP tickets include a special Christmas gift along with the prime front seats. There are no bad seats at Mudville so there are only 109 more available, keeping the room intimate for your comfort and ease of food service and full bar brought to you by Mudville Grille. Debbie and her crew promise to make this a night you'll remember with Mudville looking a lot like Christmas, getting you in the mood for Holiday cheer! Get tickets now to see and hear Debbie as Linda and her band Get Closer! This concert will lift your spirits with the best musicians, top Linda Ronstadt songs, multiple wardrobe changes, and always nostalgic fun! Don't miss this!
Then coming Thursday, January 6, 2022, you will want to come to Daytona Beach, FL when Get Closer! appears at MOAS -Museum of Arts & Sciences Root Family Auditorium. Check it out at this link:https://www.moas.org/explore/root-family-museum/index
PAST SHOWS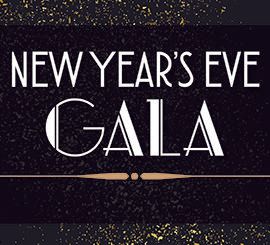 Story & Song "The Christmas Shows" Promo Poster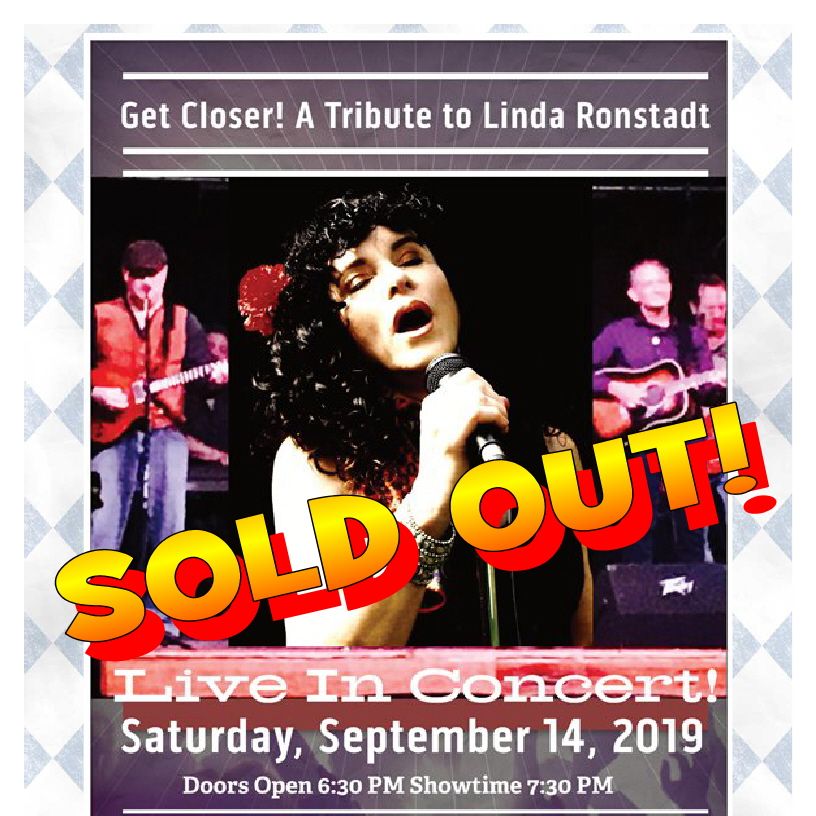 Players By the Sea - Mainstage Theatre, Saturday, September 14, 2019
Jacksonville Beach, FL
Story & Song Concerts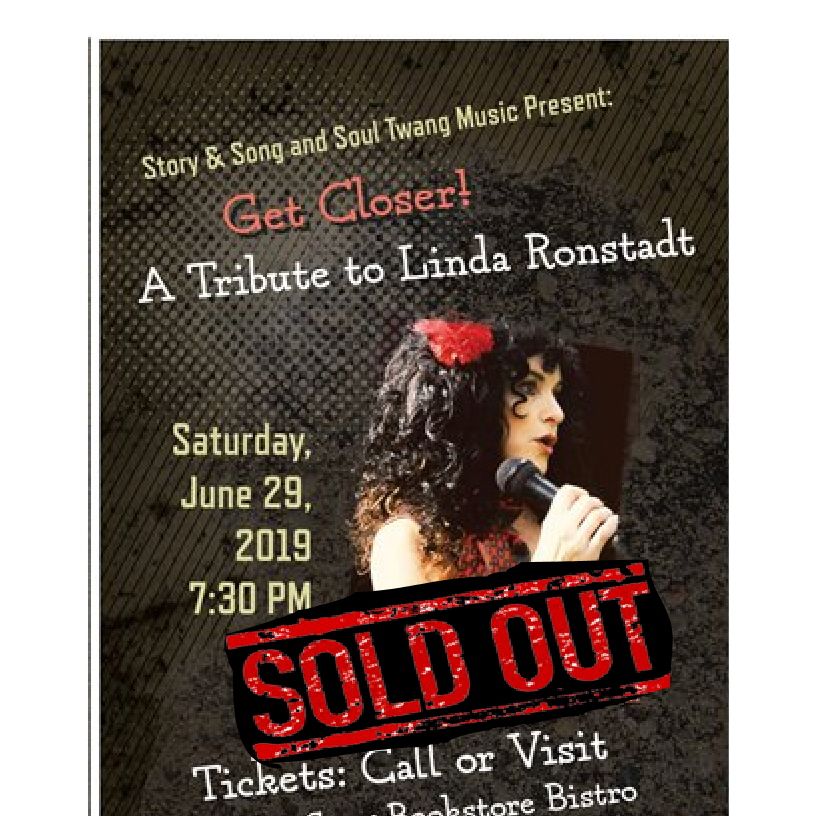 Extended Engagement due to sell out!
Added a Sunday Matinee June 30, 2019 also SOLD OUT!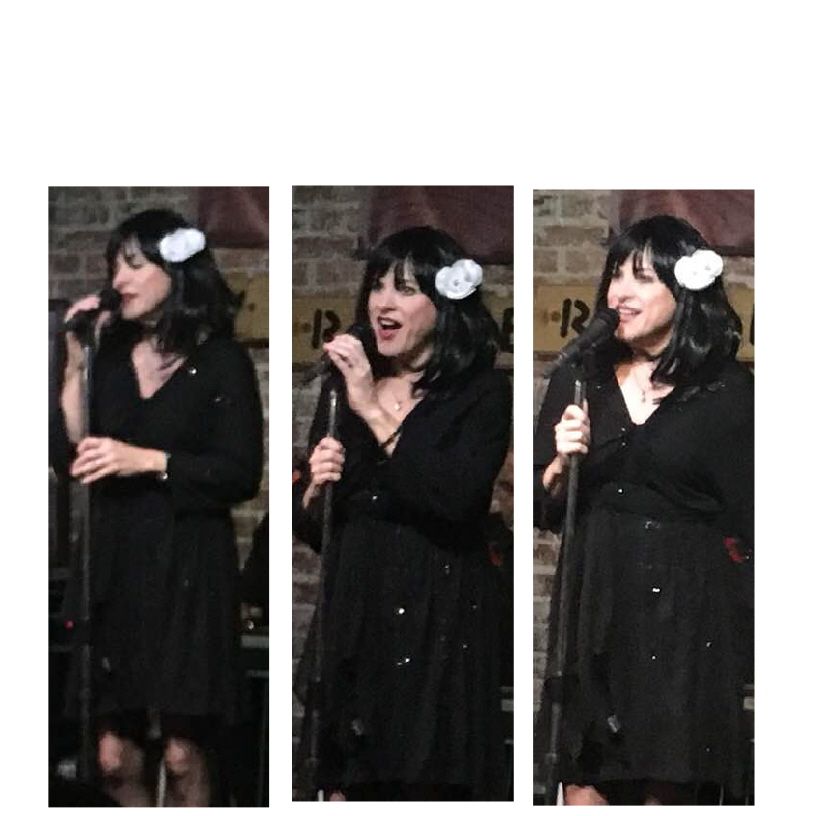 Debbie Rider As Linda Ronstadt
Monday, April 22, 2019
First concert at Mudville Music Room with her band Get Closer!
Photos by Deborah  McKinney