"

Debra Rider! She's a cross between Billie Holiday, Blossom Dearie, and Dinah Washington. Her voice is like Dolly Parton with Soul" - Several fans and Pee Wee Melton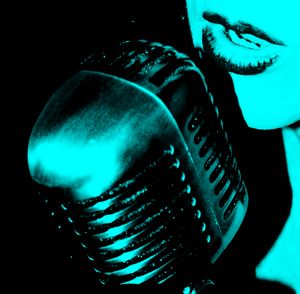 Debra Rider - Jazzy Blues-Biography
Born in St. Augustine, Florida, Debra has been singing in the Jacksonville, Florida area since 1973 in churches, clubs, various music venues, cruise ships and recording studios. From her leading role as Laurie in Oklahoma! to singing The National Anthem at The Gator Bowl and singing Handel's Messiah with a 100-voice choir & the Jacksonville Symphony, her versatility has kept her in demand in local television and recording studios singing jingles and creating character voices for Sally Industries; whose robotic characters are showcased around the world. 
From 1990 to 1993, Debra was a back-up singer for the southern rock band Lynyrd Skynyrd, touring Europe, Japan, and the USA. She graduated from the University of North Florida Spring 2010, with a Bachelor of Music majoring in Jazz Studies. She has studied under the top jazz instructors in the United States and sung with UNF Jazz Ensembles I and II as well as with the UNF Concert Choir, and UNF Jazz Combos.  Debra was an American Traditions Competition quarterfinalist in 1997 and 1999 for the Savannah Music Festival.  Her songwriting talents awarded her merit in 1996 from Unisong International for her song "Charlotte". Summer of 1998 Debbie sang with Sam Andrew of Big Brother and the Holding Company (Janis Joplin's first band), covering Janis Joplin tunes with local musicians in Jacksonville, Florida and South Georgia. 
Debra was a featured vocalist at the Springing the Blues Festival , Jacksonville Beach, Florida with The Jim McKaba Quintet in 1996 and 2002. Debra sang with The John Thomas Group opening for saxophone legend Boots Randolph January 2003 in St. Augustine.  January 2005, Debra sang a concert in Tribute to Sinatra and The Great Ladies of Song with The Nelson Riddle Orchestra conducted by Chris Riddle at Flagler Auditorium, St. Augustine. She also opened the show for Marcia Ball at Freebird's, Jacksonville Beach, singing blues with Jim McKaba's Afterhours Band.  She has been featured at the New Smyrna Beach Jazz Festival in 2008 and Les DeMerle's Amelia Island Jazz Festival in 2010. In 2007 Debra put together two bands for two performances featuring blues guitarists, Al Stone and living legend, Memphis blues/jazz virtuoso, Calvin Newborn, at MoJo Kitchen, Jacksonville Beach. Since 2003, Debbie has performed for Body & Soul, The Art of Healing, a non-profit organization founded by James Jenkins, principal tubist for The Jacksonville Symphony, in area hospitals including Mayo Hospital. 
Debra also toured with The Fabulous Classics, singing in the Valdosta, Georgia-based showband throughout the southeastern United States 2007 and 2008.  In 2011, Debra made the first cut for The X-Factor in Miami, Florida, getting a "Golden Ticket" after auditioning with over 25,000 singers from around the world! In 2012, Debra was selected from thousands of Reverbnation artists to showcase her original music in New Orleans at The Cutting Edge Music Business Conference; performing at Curtis Mayfield's I Club. As bandleader and vocalist, Debra performed in 2014 and was asked back by The Beaches Museum and History Center-The Chapel Concert Series, to perform again September 21, 2015 with the Calvin Newborn Quintet. 
A prolific writer, Debra has published songs with Storm of the Century Music and for the last two years, has been chosen via Reverbnation to record her voice and songs in Winter Park for students at Full Sail University.  She has written songs, prose, and short stories and continues to write with Soul Twang Music, LLC being her business entity in the state of Florida. Debra has been the featured jazz vocalist for Riverside Presbyterian Church's Sacred Jazz events for several years and has performed with many jazz musicians for concerts in St. Augustine, FL as well as public and private events for many years in Fernandina Beach, FL as well as Jacksonville, FL. For the last seven years, Debra has performed at Alhambra Theatre & Dining, backing and singing duets with major Tribute artists: Kevin Mills as Elvis, Philip Bauer as Johnny Cash, Rainere Martin as Donna Summer, Jourdan Carroll as Barry White, Ted Vigil as John Denver, Sandy Anderson as Dolly Parton, Richard Hampton as Kenny Rogers, Corrie Sachs as Reba McEntire, and others.  In 2019 she was invited to sing and showcase her original songs at Deland, Florida's Delandapalooza Festival. She also sang duet and backing vocals for an amazing Neil Diamond tribute, Jay White at Circle Square Performing Arts Center in Ocala, Florida.. At the strong suggestion of Bob Sachs, a renowned Las Vegas producer and bassist, Debra has formed her own tribute as Linda Ronstadt, performing at Alhambra New Year's Eve 2019 as well as at music showcase venues in the northeast Florida area for seven sold-out shows last year.  A versatile singer and performer, she has written and recorded songs in various genres: country, folk, rock, jazz and blues with original songs as well. You can find her CDs at www.debrarider.com "Jazzy Blues". Although things were "shut down in 2020 for "the COVID-19 pandemic", Debra kept on keepin' on performing Linda Ronstadt concerts in Daytona Beach and Sanford, Florida plus sold out The Alhambra in Jacksonville Florida July 2022. Look for upcoming LIVE performances in 2023 featuring Debbie as Linda with Get Closer! A Tribute to Linda Ronstadt as well as jazz series performances with Debra Rider Jazzy Blues!
Press Photos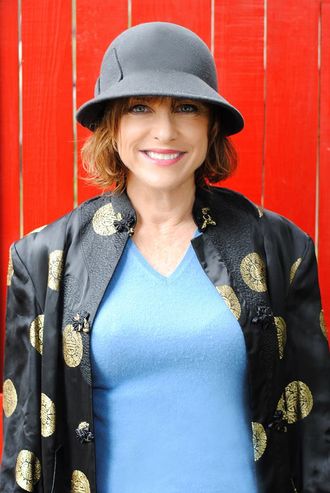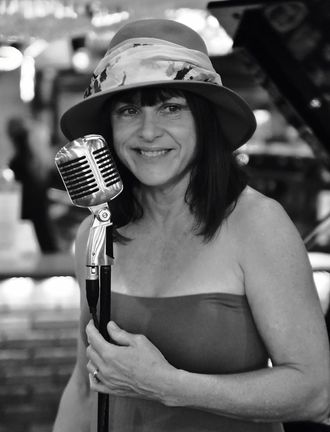 Debra Rider Jazz (Click Play Arrow and/or foward arrow to hear more songs) & Jazzy Blues Originals (Copy & Paste Link to your browser)
https://www.reverbnation.com/rpk/debrarider
Debra Rider Jazzy Blues Ensemble LIVE Highlights Video February 23, 2021